Snorkelling - WHALES AND SEAL TRIPS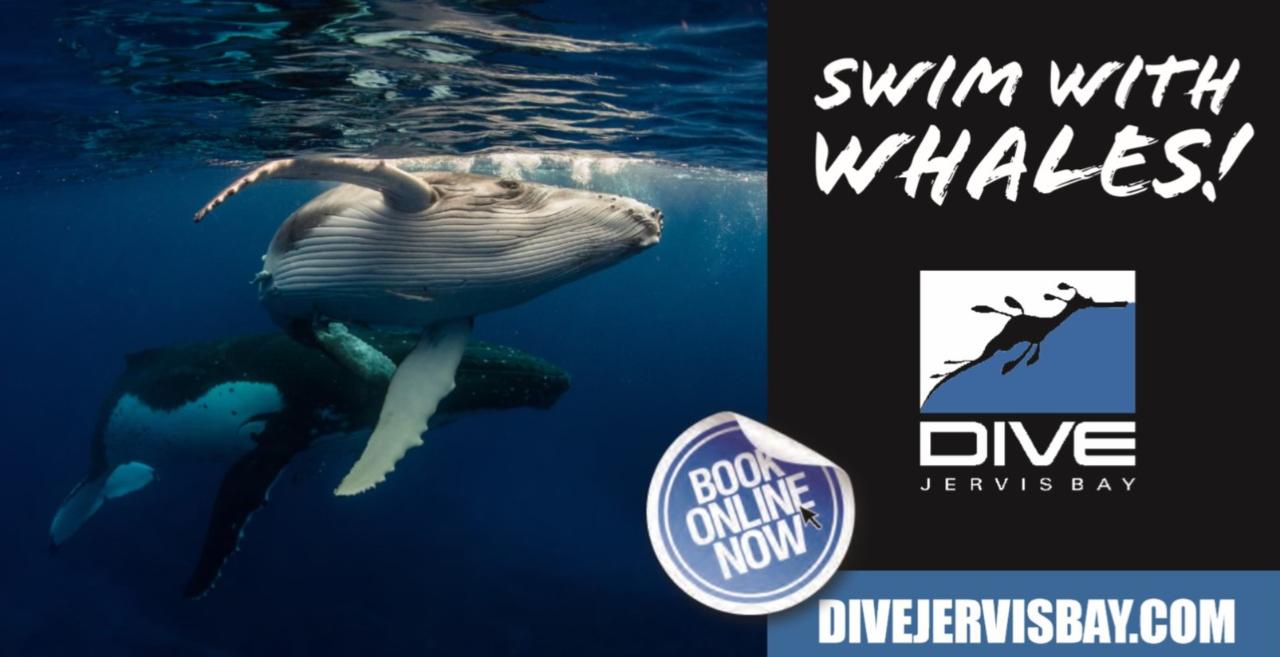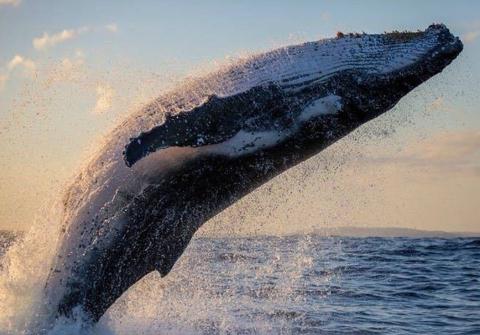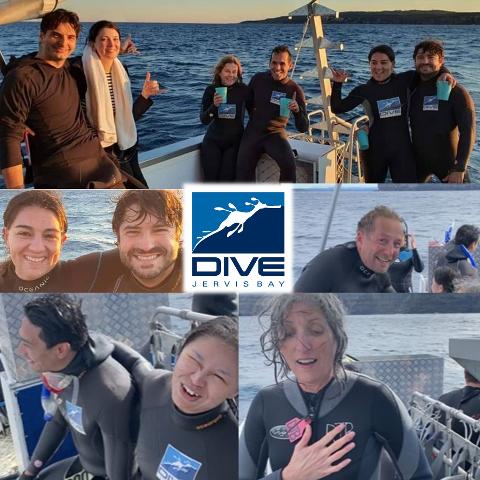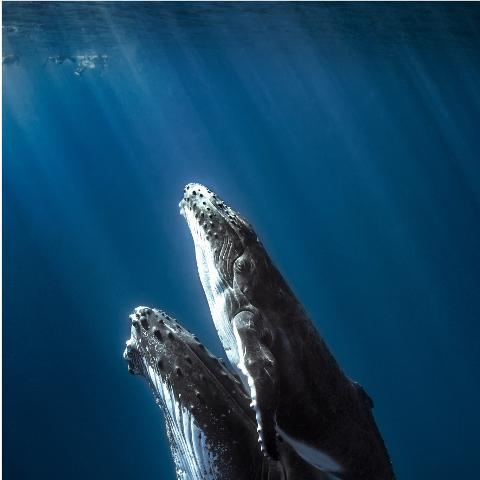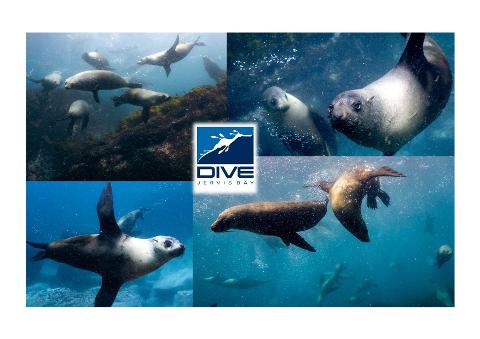 Durata: 5 Ore (aprox.)
Locatie: Huskisson, NSW
Cod produs: BT - SWS
It is widely understood that most Cetacea (whales) are curious and intelligent, and often approach boats and divers to see what they are and what they are doing. With this trip we provide the opportunity to Swim with Whales and Seals in the Jervis Bay Marine Park.

WHATS INCLUDED
A specific trip out on one of our Dive Boats to the Humpback Highway
All Snorkelling Gear
Hot Drinks and Nibbles
A visit to the northern most permanent Seal Colony at the Drum and Drumsticks
All trips are weather dependant (it is the ocean after all) as are the locations.
WHATS REQUIRED
A sense of fun and adventure
You must be able to confidently swim over 200m in the open Ocean
You must remain Positively Buoyant
Your agreement to comply with our Permit Requirements
HOW DOES IT WORK
Be aware that we DO NOT guarantee that participants will be able to snorkel with the whales or seals, they are wild animals and it will be totally up to the whales and seals to approach the you in the water - we are simply providing you the opportunity for this to occur.

That said almost half of all trips get to see whales underwater and almost all get to swim with seals, and pretty much everyone sees whales from the Boat.
The boat will approach under power no closer than 100m to any whale
If we believe that the pod may be receptive to a swim, and there are no breaching behaviours or calves with them, we will move into a drop position.
Drops will be conducted a minimum of 300 to 400m from the whales and around 20-50m from any direction of travel, any closer and you will spook them and they will dive.
The Boat will leave when they are around 150m away and stand off away from the group and pod, turn off engines and wait.
The whales must make the trip the rest of the way to you, you will be in deep water, so if they don't want to see you they will not come near you.
Remember their eyes are formed to see through the water, they will see you well before you see them
Snorkelers must stay within the drop area and with the Dive Master at all times, you must for your safety obey any instructions that you are given
Whales are not to be swam at, approached or dived at, if they come over to you do not attempt to touch them.
Everyone must stay a minimum of 30m away and actively swim away if any whale approaches them closer than 6m.
If there is any signs of distress, tail slapping or breaching within 30m all snorkelers must return to the boat immediately. Be aware that this is a deep water activity conducted generally away from the shoreline and with up to 100m of water under you.
Once the whales have lost interest and moved on, the Boat will return to pick you up.
The trip may be cancelled at any time due to safety or other concerns. As with all diving activities the trips are weather dependant, and we may have to restrict or cancel the activity depending on what we find out there. We will do our best to reschedule any cancelled trips due to weather.
ALL STAFF AND PARTICIPANTS ARE LEGALLY NOT ALLOWED TO:

a) Touch, feed or interfere with the natural behaviour of Humpback Whales
b) Chase or harass whales, or interrupt their swimming patterns
c) Intentionally enter the water with any cetacean species other than Humpback Whales
d) Enter the water in groups of more than 10 customers
e) Spend any more than 30 minutes cumulative time per day with a specific individual or pod
f) Use additional mechanical apparatus including but not limited to scooters and horns.
g) Breach compliance with any obligations under provisions of the Biodiversity Conservation Regulation 2017.
We are fully compliant with the requirements of the Australian National Guidelines for Whale and Dolphin Watching 2017 and the NSW Biodiversity Regulation 2017. Our approval is for an on going trial of the concept and is limited to 10 people (one boat) per day.

Our Permit is with the NSW Department of Primary Industries,
MEAA21/163
Permitted Commercial activities -
Opportunistic 'snorkel with humpback whales' during Boat snorkel
tours – 2021-22
Opportunistic 'snorkel with dolphins' during Boat snorkel tours –
2021-22
Opportunistic 'snorkel with New Zealand and Australian fur seals'
during Boat snorkel tours – 2021-22 Trial