Sea Slug Census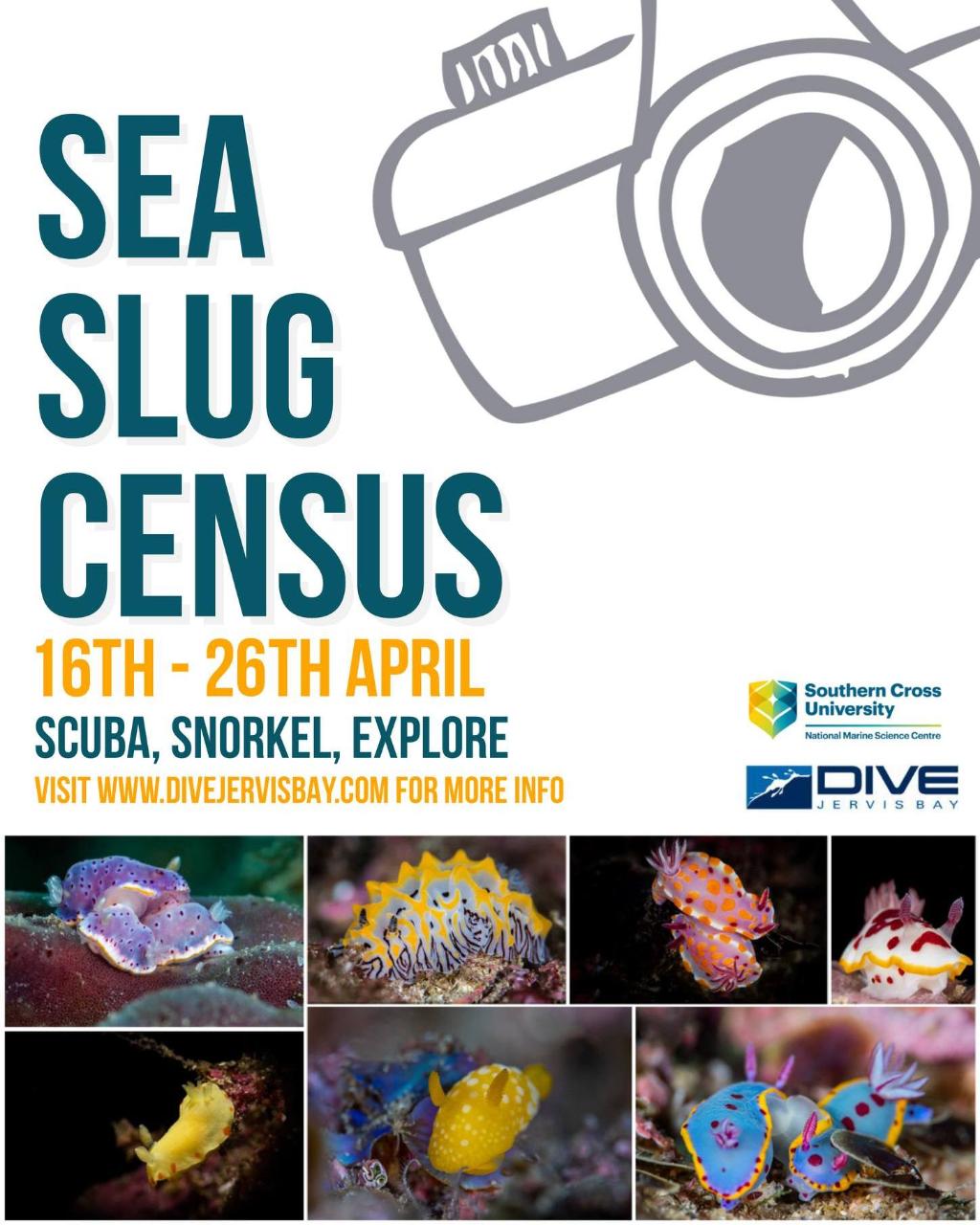 Dauer: 5 Stunden (ca.)
Ort: Huskisson, NSW
Produkt-Code: HD - SSC
In Conjunction with Sothern Cross University, our Marine Biology Team run an annual Sea Slug Census to count and identify these critters.
The Sea Slug Census is a citizen science program where volunteers photographically record observations of sea slugs during nominated events.

Originating in Nelson Bay, NSW, in December 2013, over 40 census events have now occurred across the east coast of Australia, as well as international locations. The observations have led to much improved distributional data for sea slugs, the discovery of new species, and increasing evidence of poleward range extension.

The founding partners are: Southern Cross University's National Marine Science Centre, Port Stephens-Great Lakes Marine Park, and the Combined Hunter Underwater Group.

You can join in and be part of this here.